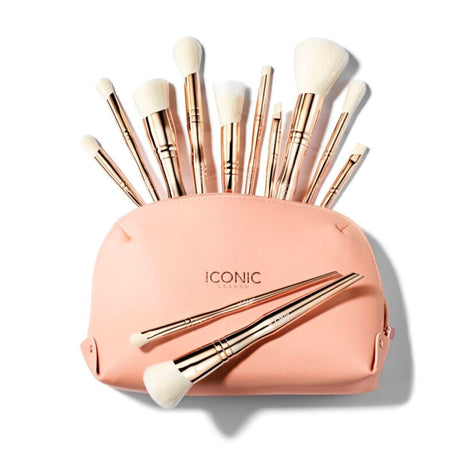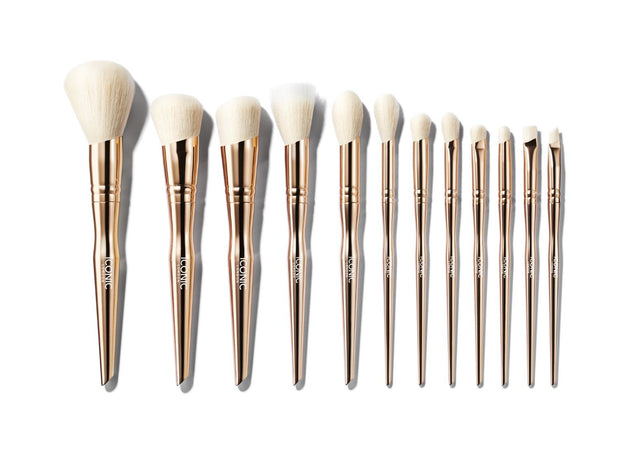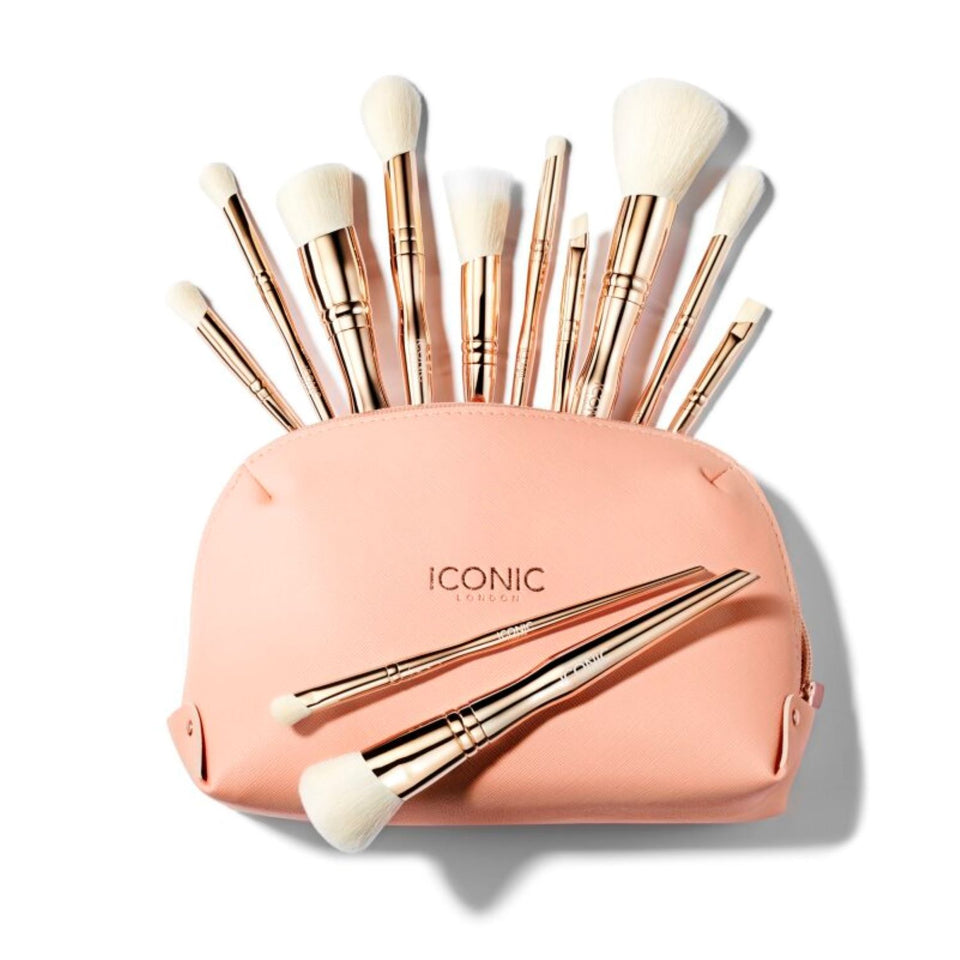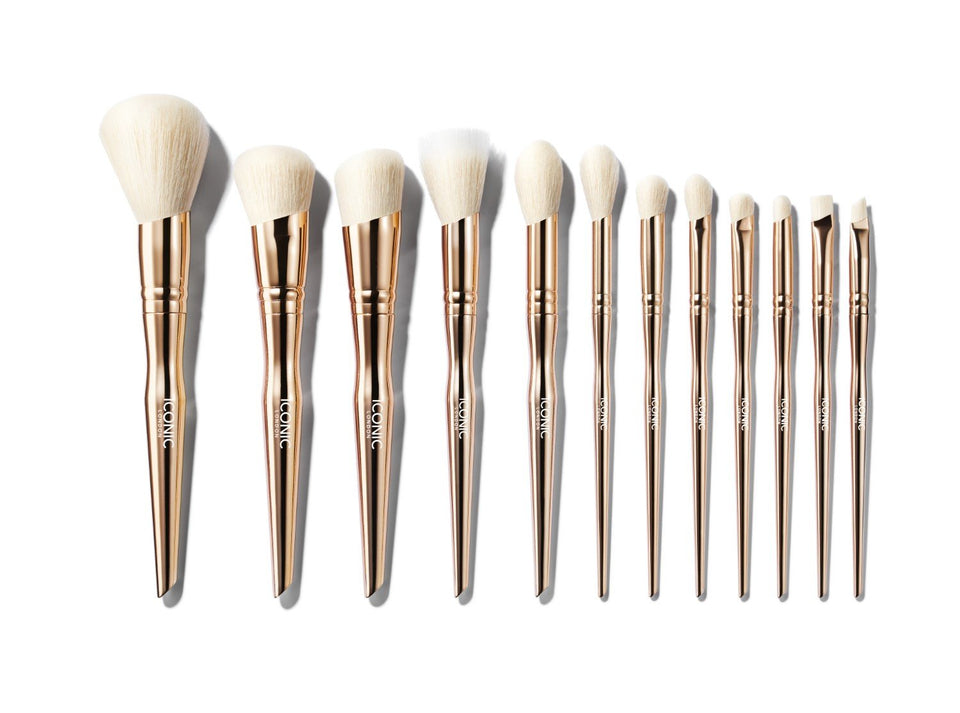 All Angles Brush Set
12 multi-use vegan & cruelty free brushes for a flawless face finish.
The quality of these brushes are out of this world! They are so pretty too, almost to pretty to use!
The quality of these brushes are out of this world! They are so pretty too, almost to pretty to use!
Get ready to LEVEL UP your glam game with our ICONIC All Angles Brush Set. Designed to flawlessly sculpt, snatch and seamlessly-blend your makeup must-haves, each and every brush has been expertly crafted to deliver your most beautiful base yet. Whether you want a natural, softly sculpted look or you're taking your look next level with a full-glam, master your makeup with these pro-level tools.
Never be caught short with this set of 12 multi-use, must-have brushes. 100% vegan and cruelty-free, our ultra-soft synthetic brushes expertly pick up, disperse and blend formulas perfectly, so that you can build, buff and blend with ease. We like to call them the crème de la crème of makeup brushes – because we know that you'll use and love every single one. It's time to dial up your glam and serve some serious face with our All Angles Brush Set.
Whether you're blending your base, chiselling out cheekbones or dialling up the dew, our All Angles Brush Set ensures every angle is your best…
The All Angles Expert Brush Guide
Perfect for blending liquid base products, including foundation, tinted moisturiser, liquid blush and bronzer.
Ideal for applying powders, such as setting powder, bronzer, blusher and highlighter.
Amazing for sculpting the high points and hollows of your face with powders and creams.
Create natural looking, sheer and luminous coverage with cream and liquid formulas.
Ideal for precise application techniques – use this brush to set your under-eye, contour around the nose and sharpen sculpted edges.
Perfect for sweeping highlight over the high points of your face.
Great for applying and buffing concealer, spot concealing and highlighting your nose.
The perfect soft eyeshadow brush for applying, blending and diffusing powder, liquid and creams.
Shade and blend eyeshadows, this brush is great for defining the crease and building colour.
For precision shading on the lid, crease and lash line. Can also be used as a lip brush to apply lipstick or buff in lip liner.
This flat definer brush can be used with all formulas. Create a soft wing or sharpen winged liner, it's also ideal for precision sculpting, to carve out brows, contour the nose and around the lip.
Small angled brush perfect for filling in brows and creating natural hair like strokes. Can also be used to create a wing with powders, gels and liquids.