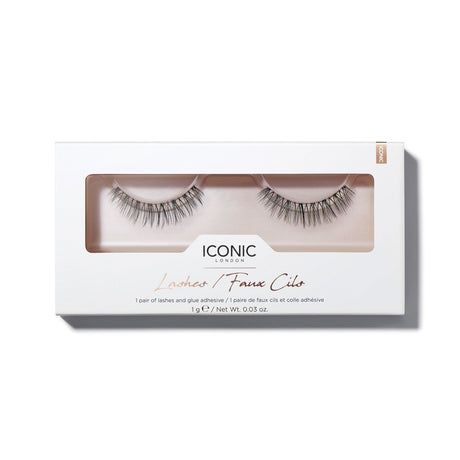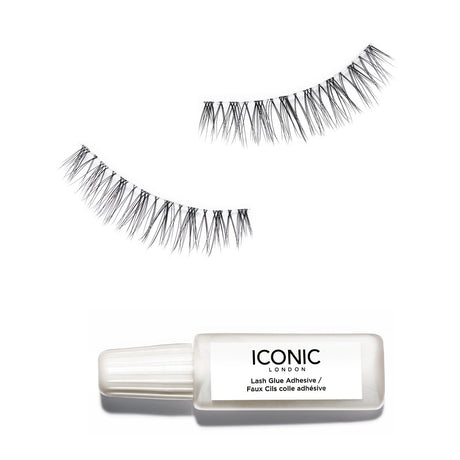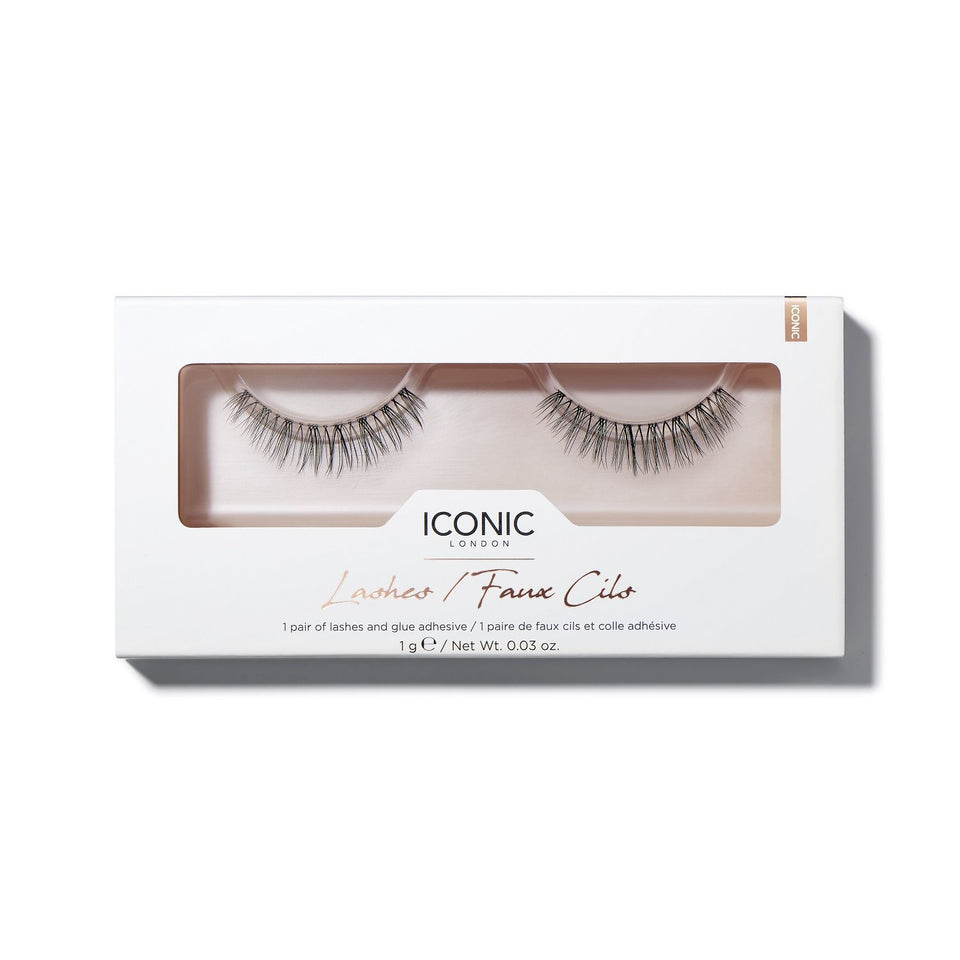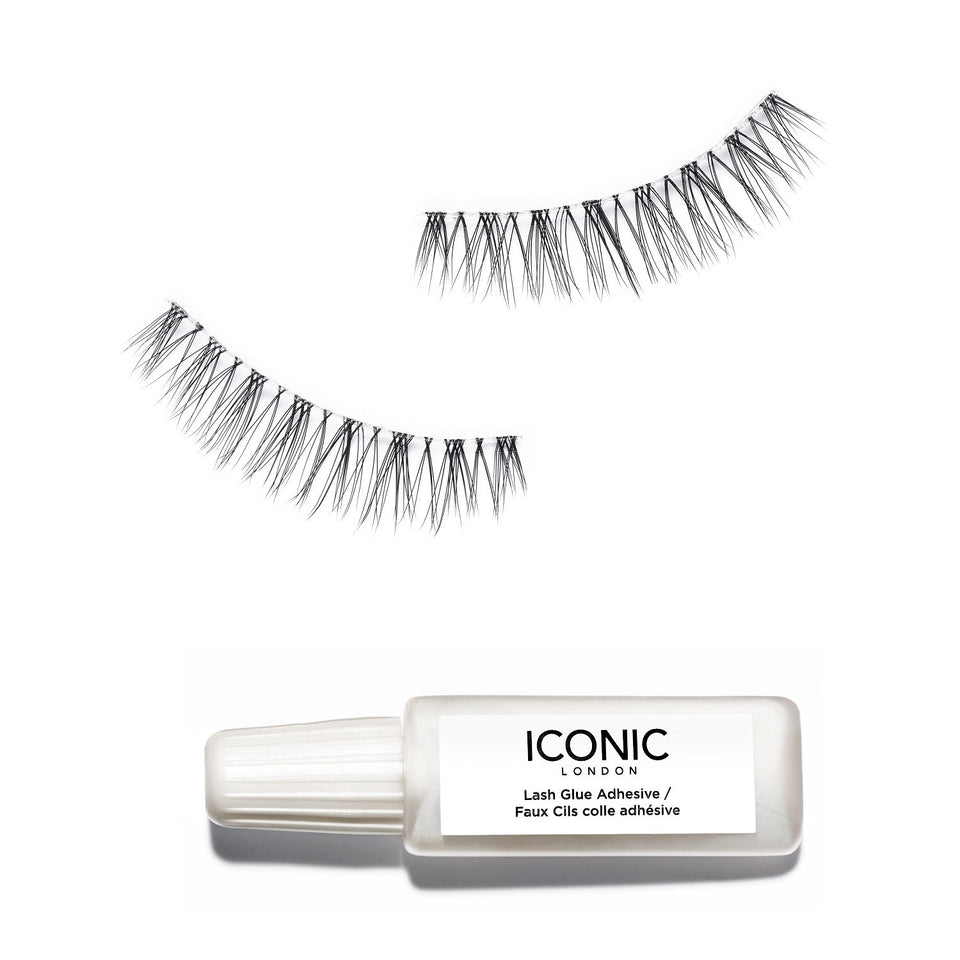 Off-duty Model Lashes
Introducing ICONIC London's next-generation of faux-mink strip-lashes. Available in 7 easy-to-wear styles, these fabulous falsies create a 3D, textured and feathery look in seconds. We've got a lash for every event, every look, every ICONIC babe. Match your mood to your lash and own your day, wherever it takes you!
These vegan and cruelty-free faux mink lashes are made from seriously LUXE synthetic fibres that mimic natural hair, for a softer, 3D, feathery finish that looks super flattering on all eye shapes
The light, fluttery effect of faux mink lash fibres also offers better blend-ability with your natural lashes than a standard strip lash, for a more seamless and sophisticated look.
Featuring a thin, flexible band, our lashes are easy to apply and comfortable to wear, you'll forget they are there: No heavy-feeling lids here! Each pair comes with a tube of clear, latex-free, lash glue, ideal to pop in your handbag for on-the-go applications.
Whether you're after an every-day look with a trendy cat-eye flare, or some volume and drama for desk-to-dancing glam, our eye-enhancing lashes will quickly become your new secret weapon.
Carefully remove the lashes from the tray.
Measure the lash against your natural lash line and trim if needed, the band should not extend past the natural lash line.
Apply glue along the false lash band and wait for 30 seconds, until glue is tacky.
Press lashes onto upper lash line and secure with your fingers, you can also use tweezers for this depending on your preference.
Apply a light coat of mascara to blend the false lashes with your natural lashes – don't overload them with product!
To remove, gently peel off starting from the outer corner towards the inner corner of the eye. NOTE: Lashes can be reused with proper care – gently peel off any dried glue and keep them stored in shape in the handy lash box tray.