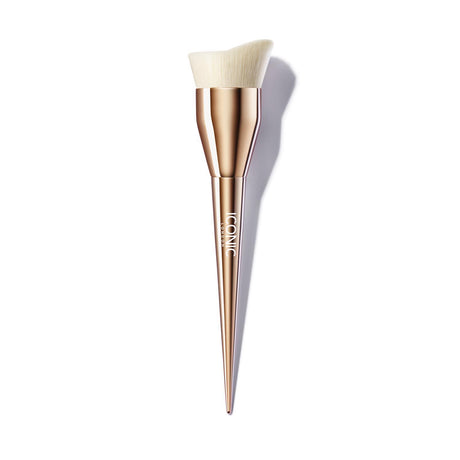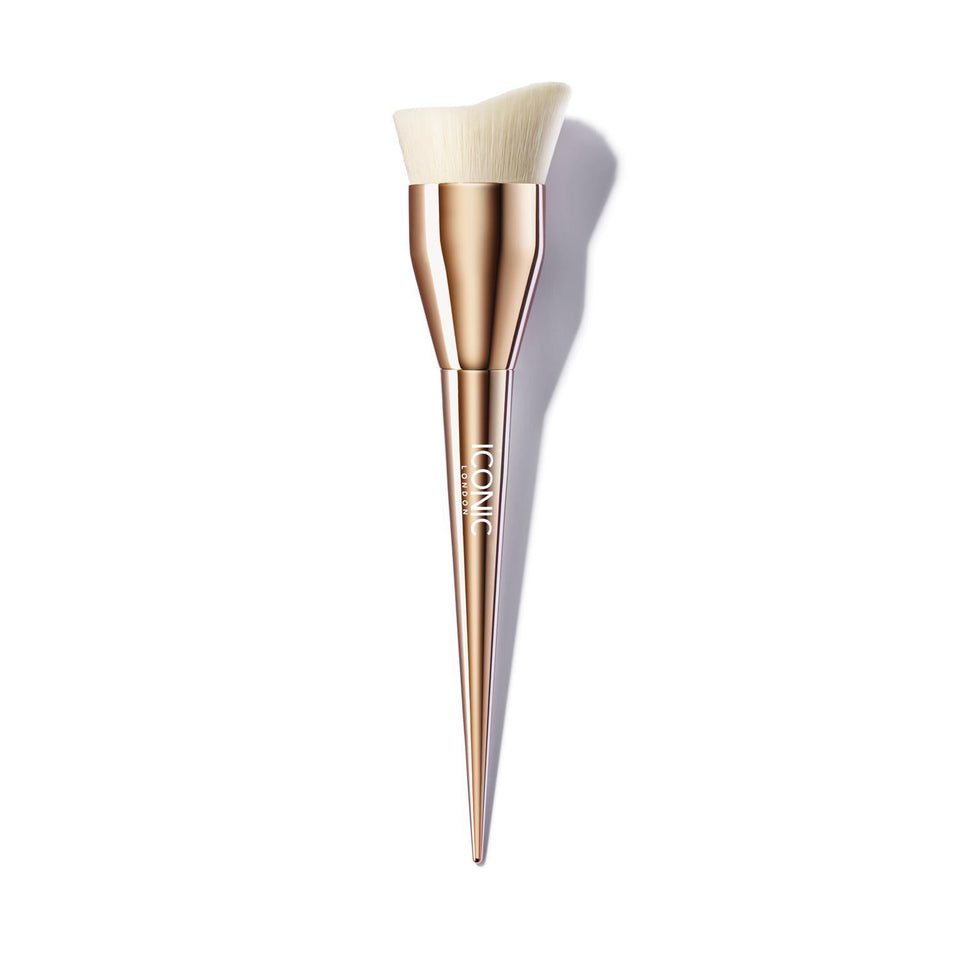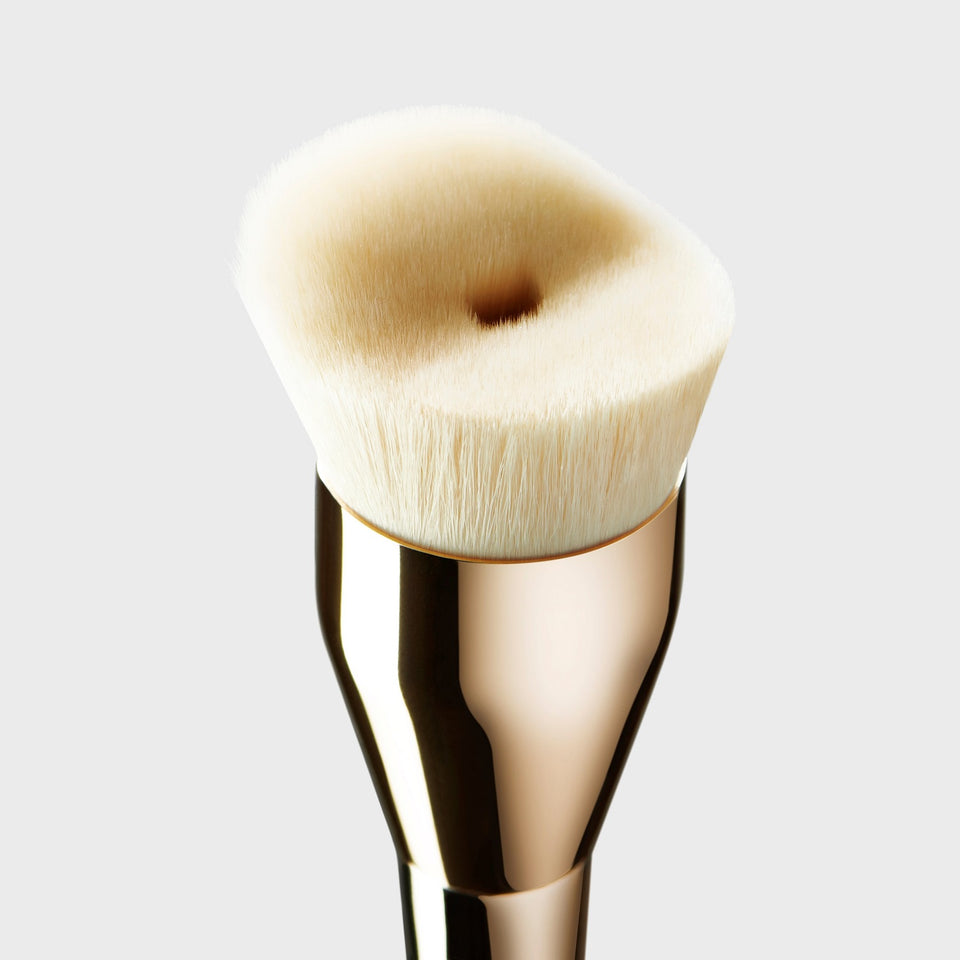 Glossing Brush
If you're into your liquid formulas – you are going to LOVE this. Introducing our brand-new Glossing Brush. The perfect pairing to our ICONIC Sheer Bronze, Sheer Blush and Illuminator. It expertly sculpts the contours of your face to deliver a flawless, second skin finish. It's the ideal brush to glide your favourite liquid glow products over the face to create a seamless, supple, glossy-looking complexion.
The curved brush head does all the hard work for you! It hugs the contours of your face to apply an even amount of product, exactly where your skin needs it. The super-soft, vegan bristles are densely packed and features a reservoir inside the middle of the brush head to hold liquid formulas inside. The product is then expertly dispersed and blended over your skin for a smooth, dreamy skin finish.
Our Glossing Brush is ideal for use with your favourite tinted moisturiser and liquid foundation and the perfect pairing to our NEW Sheer Bronze, Sheer Blush, and Illuminator to create sculpted, lifted, glossy-looking skin. Directions: Designed for use with your favourite liquid base formulas, apply a pump of product to the reservoir inside the bristles, then buff over the skin in sweeping motions as you blend. For a naturally flawless finish, apply thin layers to gradually build coverage.
CREATE A MIRROR-SKIN FINISH WITH GLOSSING BRUSH
Creating an out-of-this-world glow must start with your skincare. Begin by waking up your skin with our 360˚ Roller and Ultimate Skin Serum for a dewy, hydrated and plumper-looking complexion.
To finish off your skin prep, mist your face with our ultra-refreshing Prep-Set- Glow.
Apply a touch of Seamless Concealer to the inner corner of your under-eye for a bright-eyed look.
Use our NEW Sheer Bronze to add natural looking depth and definition. Apply to the well inside your Glossing Brush and buff along your hair line, temples, cheek bones and jawline – think of a shape of 3! Run the remaining product along your nose to complete the sun-kissed look.
Next apply our sell out Sheer Blush to the Glossing Brush well let the curved brush head do all the hard work for you. Blend over the apples of your cheeks and up out along your cheek-bone - this soft wash of colour will seriously lift your whole face!
Using your Glossing Brush, glide 3 dots of Illuminator along the tops of your cheekbones for a dreamy, unmatched, mirror-skin finish.
As always, no look would be complete without a spritz of Prep-Set-Glow to set your makeup and add a final boost of glossy radiance.