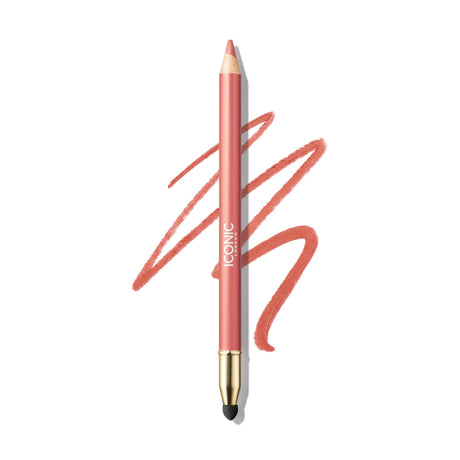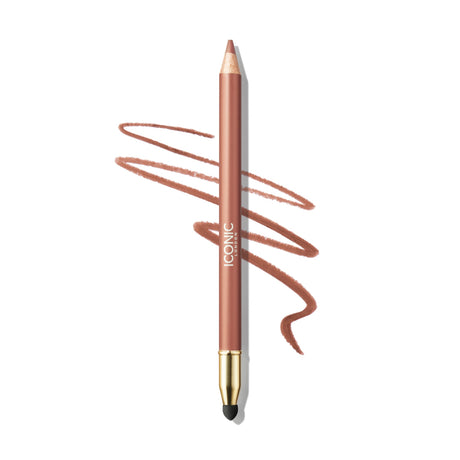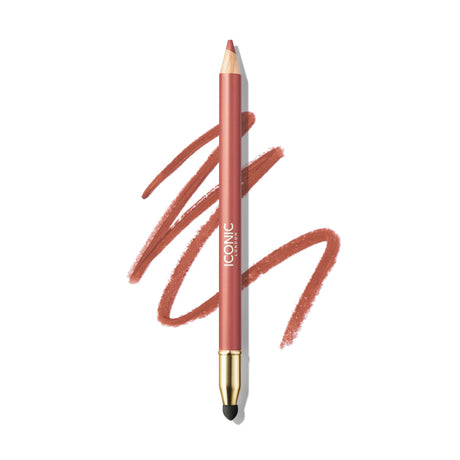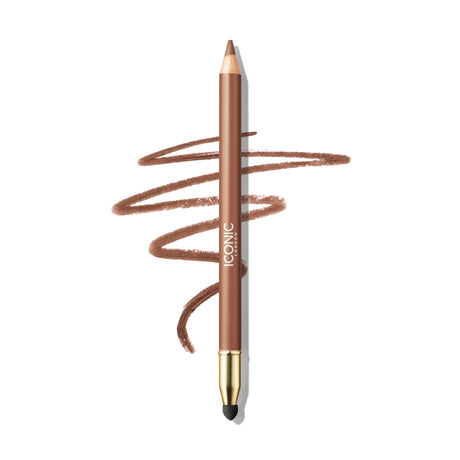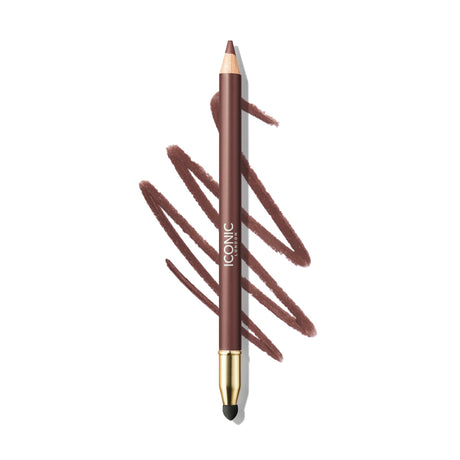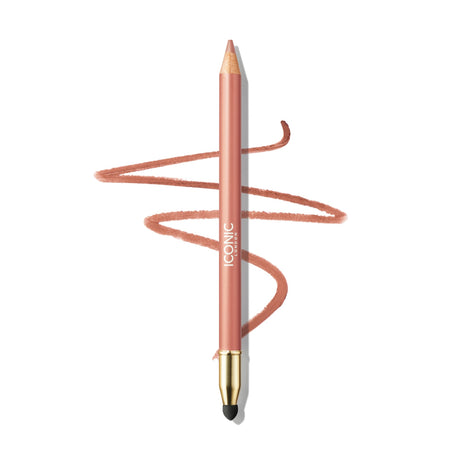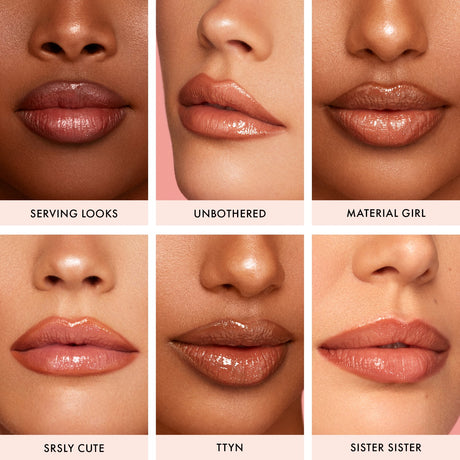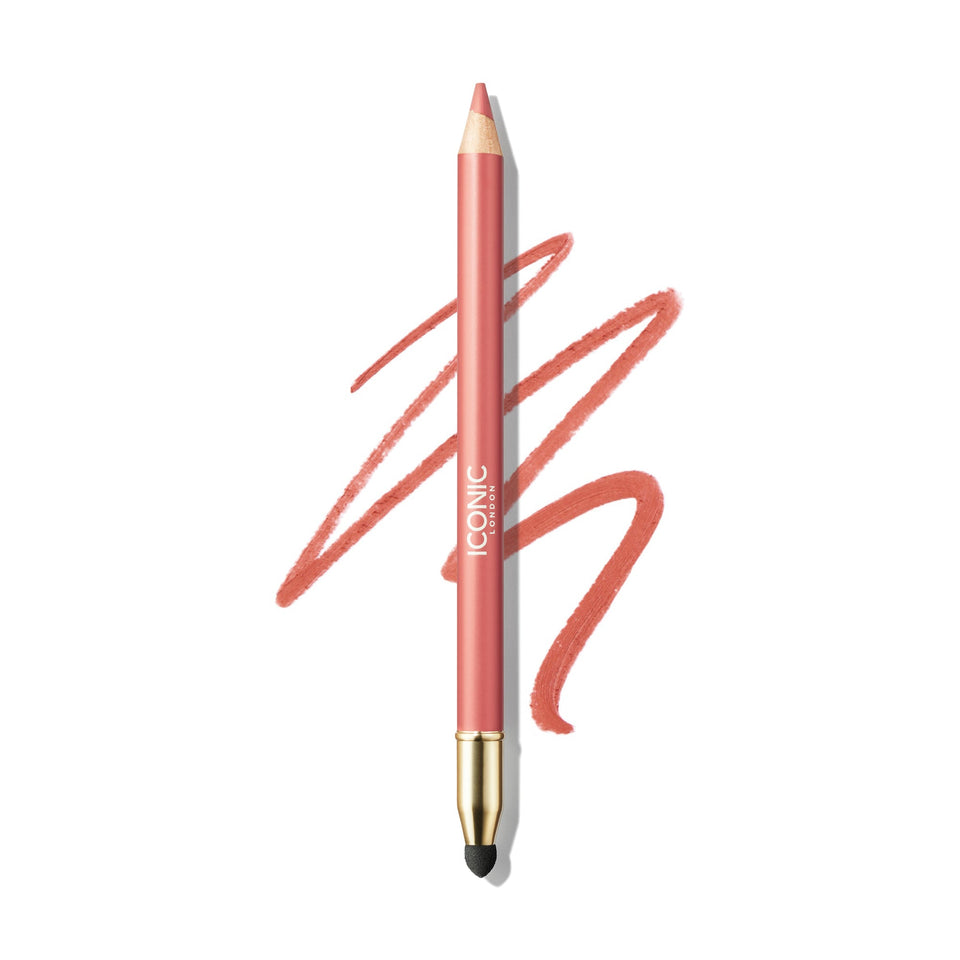 SRSLY Cute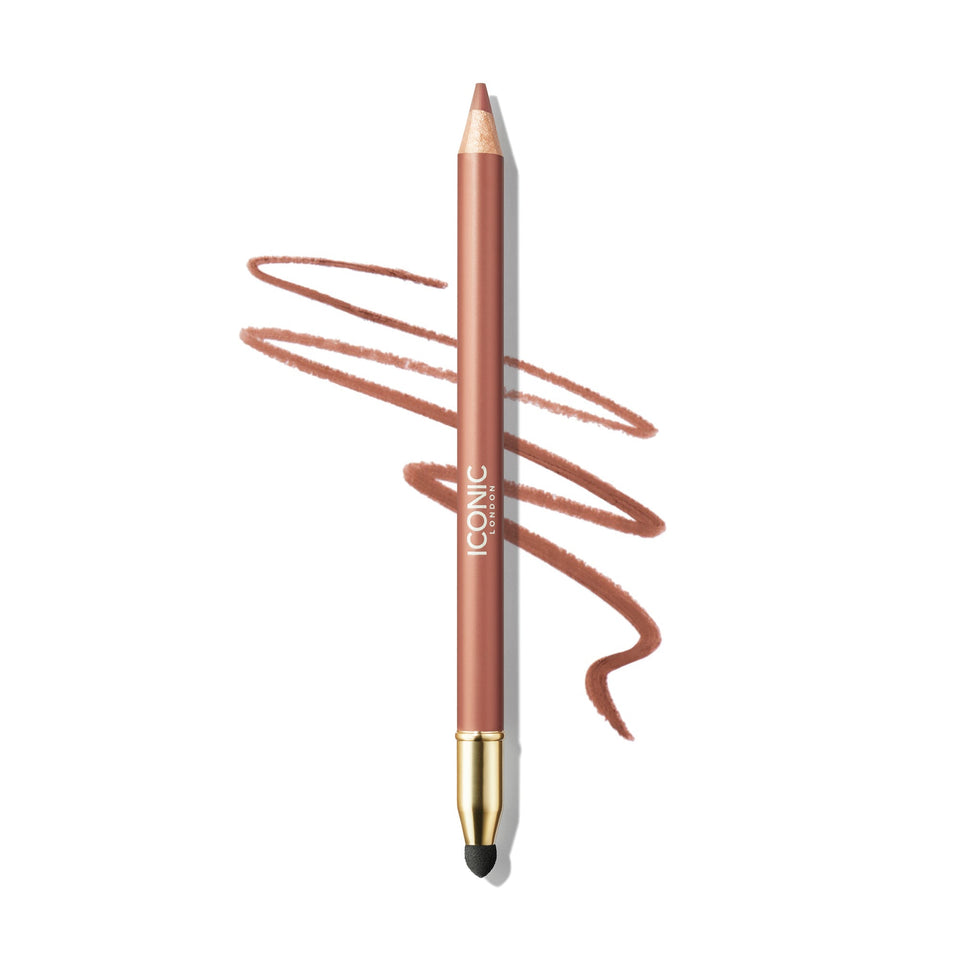 Material Girl
Sister Sister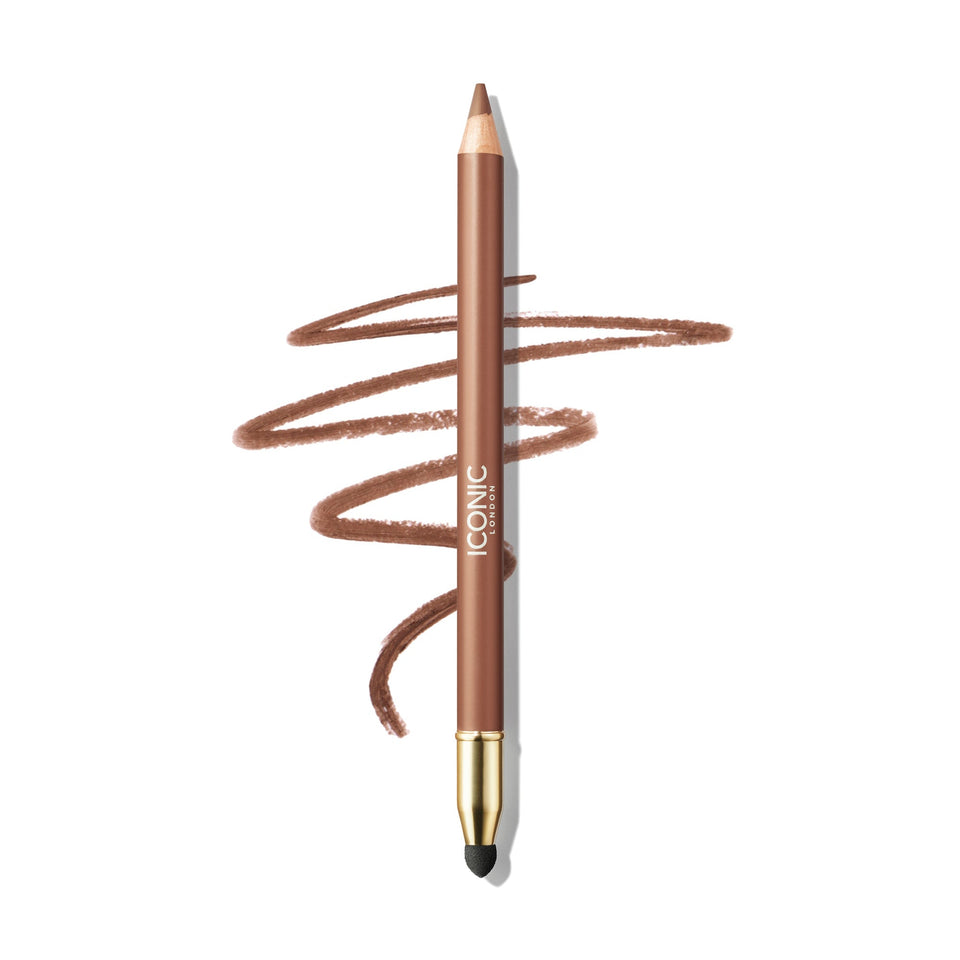 T.T.Y.N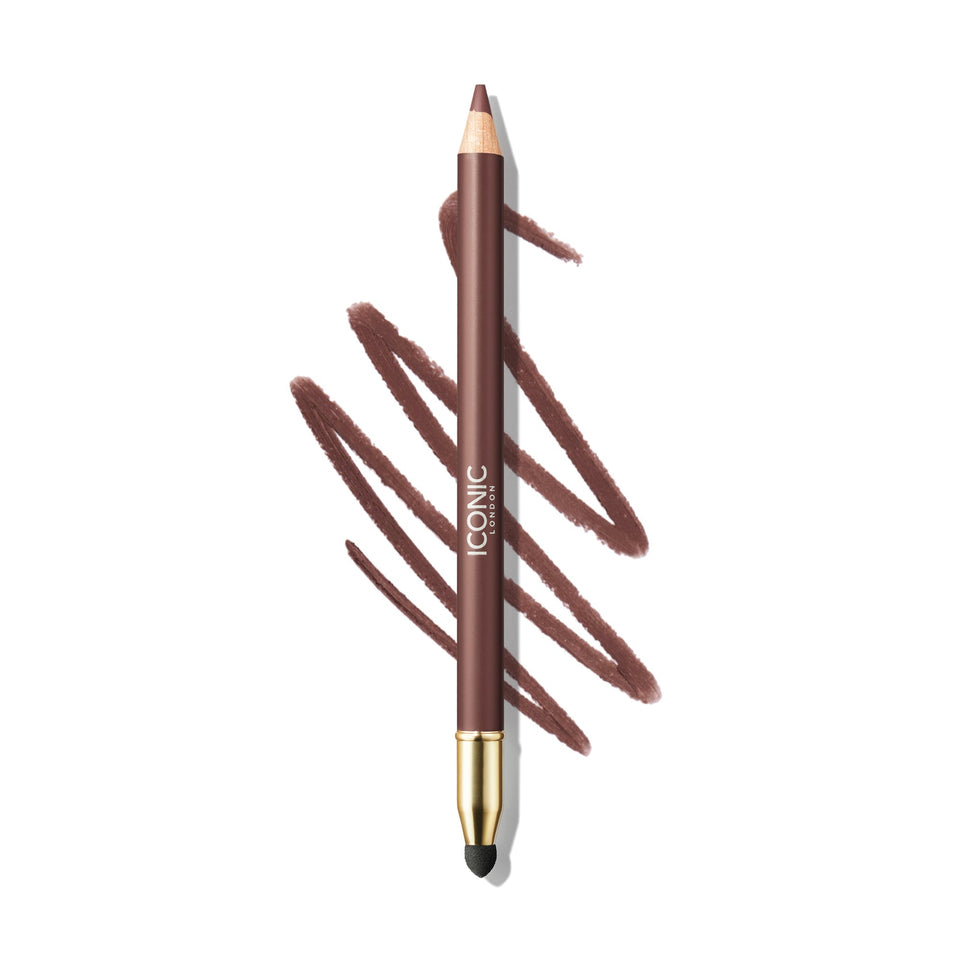 Serving Lewks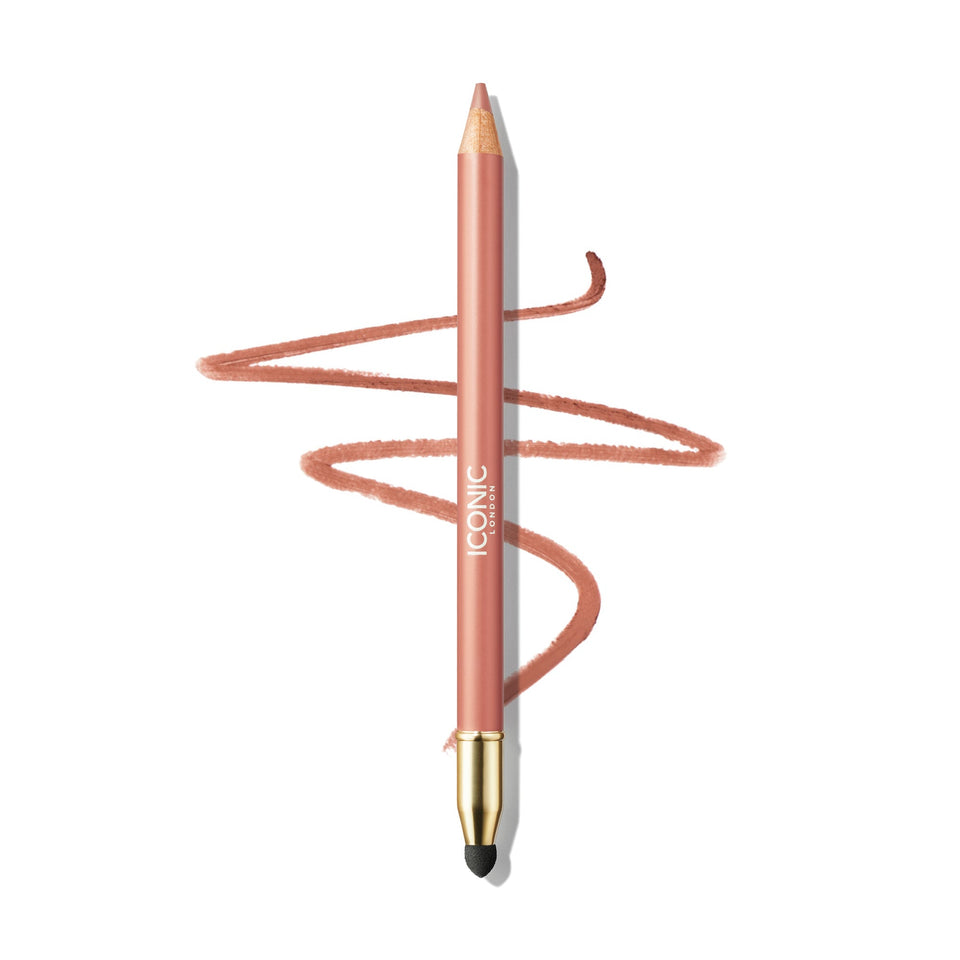 Unbothered
Fuller Pout Sculpting Lip Liner
Define, sculpt and shape fuller-looking lips with Fuller Pout Sculpting Lip Liners. Discover your next beauty must-have.

Save 20% when you buy the Dream Lip Dup: Lip Bundle!
A rich, creamy liner that provides beautiful coverage!
A rich, creamy liner that provides beautiful coverage!
Get ready to create kissable lips with our brand-new Fuller Pout Sculpting Lip Liners. An absolute make-up bag must-have, we've been perfecting the perfect lip liner and it's finally here. Create the illusion of a fuller-looking lip with our gorgeous, ultra-blendable waterproof lip liner that gives your pout a pillowy plumpness and 'your-lips-but-better' wash of creamy colour. Smooch-worthy lips at the ready, babes.
What it is: ICONIC London's Fuller Pout Sculpting Lip Liners are about to become an instant make-up bag hit. Available in six nude shades, each wooden pencil is enriched with creamy, soft colour – perfect for defining, sculpting and shaping your lips. Plus, each dual-ended pencil houses an ICONIC lip sponge – ideal for buffing and diffusing the lip line, creating a pillowy-plump pout in an instant. Wear alone or under lipstick or gloss for sultry definition and kiss-me-quick colour.
1.028g ℮ / Net Wt. 0.036oz. (US)
Want a soft, kissable pout? Fuller Pout Sculpting Lip Liners are for you babes. Not only do they give you a gorgeous your-lips-but-better wash of colour, the clever lip-loving formula is enriched with Hyaluronic Filling Spheres that work to hydrate your lips, PLUS Lip Enhancing Peptides that leaves an outrageously plumper look and feel. The result? A comfortable, creamy finish that lasts hours – no feathering, fading or drying. Mwah.
With a smooth, matte finish – the waterproof velvety formula is ideal for every day. Wear alone for a natural wash of kissable colour or under your favourite lipstick for added staying power. Want to amp up the formula? Use with our brand new Melting Touch Lip Balm for ultra nourishment and shine. Irresistible lips in an instant.
Choose from six ICONIC shades to compliment any glam look and all skin tones.
Unbothered
Srsly Cute
Material Girl
Sister Sister
T.T.Y.N
Serving Lewks
Outline your lips starting at the cupid's bow for instant definition and volume. Use the Fuller Pout Sculpting Lip Liners to create a soft line down to the outer corners, going slightly over the edge of the natural lip line – if you want to really plump up your pout. Use the sponge to gently buff and blend the line to create a natural, pillowy plumpness. For all-over colour, shade in the rest of your lips for gorgeous smooch-worthy softness.
Specialised Lip Enhancing Peptide – this clever peptide enhances your lip's natural volume, boosting collagen production for a plumper looking pout. Hyaluronic Filling Spheres – a must-have for hydration, this allows lips to feel soft and smooth.
Natural waxes and oils – This ICONIC blend creates that creamy velvety texture and allows the formula to sit comfortably on the lips, without drying them out.
SERVING LEWKS CAPRYLIC/CAPRIC TRIGLYCERIDE, C10-18 TRIGLYCERIDES, RICINUS COMMUNIS (CASTOR) SEED OIL, COPERNICIA CERIFERA (CARNAUBA) WAX / COPERNICIA CERIFERA CERA, EUPHORBIA CERIFERA (CANDELILLA) WAX / EUPHORBIA CERIFERA CERA¹, HYDROGENATED CASTOR OIL, MICA, ETHYLHEXYL PALMITATE, TOCOPHERYL ACETATE, TRIBEHENIN, TOCOPHEROL, SORBITAN ISOSTEARATE, SILICA DIMETHYL SILYLATE, BUTYLENE GLYCOL, LACTIC ACID, CAPRYLYL GLYCOL, PHENOXYETHANOL, SODIUM HYALURONATE, BENZYL ALCOHOL, HEXYLENE GLYCOL, PALMITOYL TRIPEPTIDE-1, IRON OXIDES (CI 77491), IRON OXIDES (CI 77499), IRON OXIDES (CI 77492), TITANIUM DIOXIDE (CI 77891)
T.T.Y.N CAPRYLIC/CAPRIC TRIGLYCERIDE, C10-18 TRIGLYCERIDES, RICINUS COMMUNIS (CASTOR) SEED OIL, COPERNICIA CERIFERA (CARNAUBA) WAX / COPERNICIA CERIFERA CERA, EUPHORBIA CERIFERA (CANDELILLA) WAX / EUPHORBIA CERIFERA CERA, HYDROGENATED CASTOR OIL, MICA, ETHYLHEXYL PALMITATE, TOCOPHERYL ACETATE, TRIBEHENIN, TOCOPHEROL, SORBITAN ISOSTEARATE, SILICA DIMETHYL SILYLATE, BUTYLENE GLYCOL, LACTIC ACID, CAPRYLYL GLYCOL, PHENOXYETHANOL, SODIUM HYALURONATE, BENZYL ALCOHOL, HEXYLENE GLYCOL, PALMITOYL TRIPEPTIDE-1, IRON OXIDES (CI 77499), IRON OXIDES (CI 77491), IRON OXIDES (CI 77492), TITANIUM DIOXIDE (CI 77891)
SISTER SISTER CAPRYLIC/CAPRIC TRIGLYCERIDE, C10-18 TRIGLYCERIDES, RICINUS COMMUNIS (CASTOR) SEED OIL, COPERNICIA CERIFERA (CARNAUBA) WAX / COPERNICIA CERIFERA CERA, EUPHORBIA CERIFERA (CANDELILLA) WAX / EUPHORBIA CERIFERA CERA, HYDROGENATED CASTOR OIL, MICA, ETHYLHEXYL PALMITATE, TOCOPHERYL ACETATE, TRIBEHENIN, TOCOPHEROL, SORBITAN ISOSTEARATE, SILICA DIMETHYL SILYLATE, BUTYLENE GLYCOL, LACTIC ACID, CAPRYLYL GLYCOL, PHENOXYETHANOL, SODIUM HYALURONATE, BENZYL ALCOHOL, HEXYLENE GLYCOL, PALMITOYL TRIPEPTIDE-1, TITANIUM DIOXIDE (CI 77891), IRON OXIDES (CI 77491), IRON OXIDES (CI 77499), IRON OXIDES (CI 77492)
MATERIAL GIRL CAPRYLIC/CAPRIC TRIGLYCERIDE, C10-18 TRIGLYCERIDES, RICINUS COMMUNIS (CASTOR) SEED OIL, COPERNICIA CERIFERA (CARNAUBA) WAX / COPERNICIA CERIFERA CERA, EUPHORBIA CERIFERA (CANDELILLA) WAX / EUPHORBIA CERIFERA CERA, HYDROGENATED CASTOR OIL, MICA, ETHYLHEXYL PALMITATE, TOCOPHERYL ACETATE, TRIBEHENIN, TOCOPHEROL, SORBITAN ISOSTEARATE, SILICA DIMETHYL SILYLATE, BUTYLENE GLYCOL, LACTIC ACID, CAPRYLYL GLYCOL, PHENOXYETHANOL, SODIUM HYALURONATE, BENZYL ALCOHOL, HEXYLENE GLYCOL, PALMITOYL TRIPEPTIDE-1, TITANIUM DIOXIDE (CI 77891), IRON OXIDES (CI 77491), IRON OXIDES (CI 77492), IRON OXIDES (CI 77499)
SRSLY CUTE CAPRYLIC/CAPRIC TRIGLYCERIDE, C10-18 TRIGLYCERIDES, RICINUS COMMUNIS (CASTOR) SEED OIL, COPERNICIA CERIFERA (CARNAUBA) WAX / COPERNICIA CERIFERA CERA, EUPHORBIA CERIFERA (CANDELILLA) WAX / EUPHORBIA CERIFERA CERA, HYDROGENATED CASTOR OIL, MICA, ETHYLHEXYL PALMITATE, TOCOPHERYL ACETATE, TRIBEHENIN, TOCOPHEROL, SORBITAN ISOSTEARATE, SILICA DIMETHYL SILYLATE, BUTYLENE GLYCOL, LACTIC ACID, CAPRYLYL GLYCOL, PHENOXYETHANOL, SODIUM HYALURONATE, BENZYL ALCOHOL, HEXYLENE GLYCOL, PALMITOYL TRIPEPTIDE-1, TITANIUM DIOXIDE (CI 77891), IRON OXIDES (CI 77491), IRON OXIDES (CI 77499), IRON OXIDES (CI 77492)
UNBOTHERED CAPRYLIC/CAPRIC TRIGLYCERIDE, C10-18 TRIGLYCERIDES, RICINUS COMMUNIS (CASTOR) SEED OIL, COPERNICIA CERIFERA (CARNAUBA) WAX / COPERNICIA CERIFERA CERA, EUPHORBIA CERIFERA (CANDELILLA) WAX / EUPHORBIA CERIFERA CERA, HYDROGENATED CASTOR OIL, MICA, ETHYLHEXYL PALMITATE, TOCOPHERYL ACETATE, TRIBEHENIN, TOCOPHEROL, SORBITAN ISOSTEARATE, SILICA DIMETHYL SILYLATE, BUTYLENE GLYCOL, LACTIC ACID, CAPRYLYL GLYCOL, PHENOXYETHANOL, SODIUM HYALURONATE, BENZYL ALCOHOL, HEXYLENE GLYCOL, PALMITOYL TRIPEPTIDE-1, TITANIUM DIOXIDE (CI 77891), IRON OXIDES (CI 77491), IRON OXIDES (CI 77499), IRON OXIDES (CI 77492