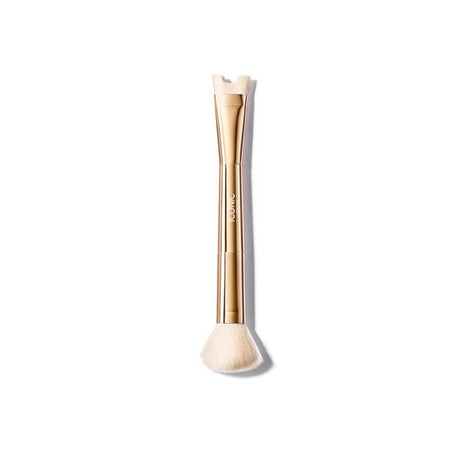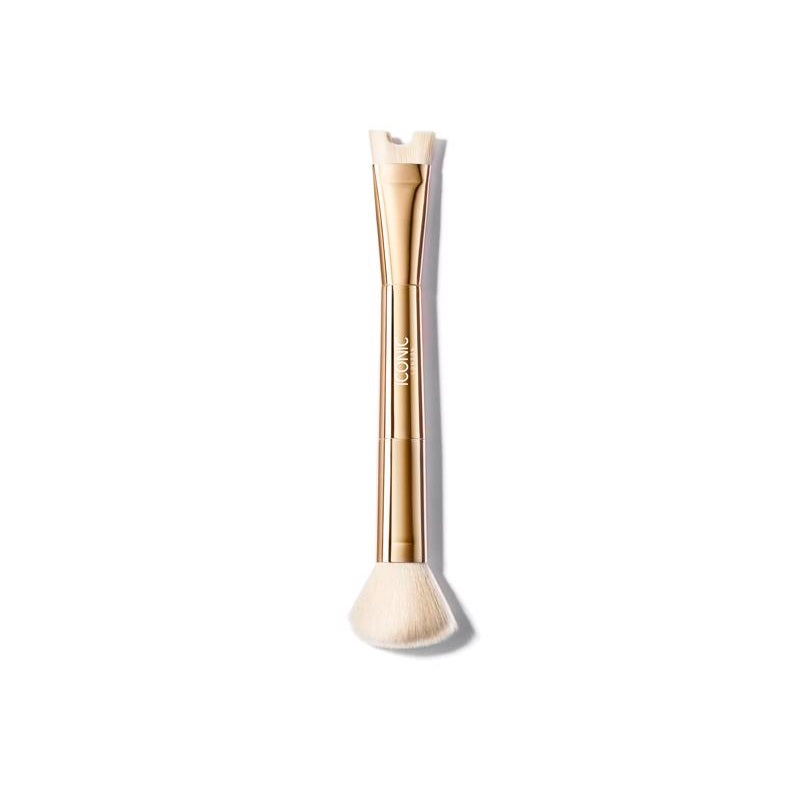 Precision Duo Contour Brush
LOVE LOVE LOVE this brush!!!! Love it so much I bought 2!!!!
LOVE LOVE LOVE this brush!!!! Love it so much I bought 2!!!!
The definition is in the DETAILS! Discover the secret to FLAWLESS application with our Precision Duo Contour Brush – the most unique and innovative blending brush you'll EVER need. The perfect partner-in-contour to our ICONIC Precision Duo Contour Pots, this clever brush transforms your application to PRO status in an instant. ICONIC contouring couldn't be easier…
Two-brushes in one, this dual-ended little beauty has been cleverly designed with contouring-made-easy in mind! One end features a petite, fluffy, buffing brush to lift and define those cheek bones and softly sculpt your jawline and temples, perfectly blending cream and powder formulas, to create natural-looking shadows. On the other end, you have our unique U-shaped contour brush, which has been expertly designed to contour your nose in seconds. This is the must have tool to help you enhance your facial framework and achieve a heavenly sculpted look, fast.
Use the flat U-shaped brush for cream contouring your nose. Apply your cream contour vertically down your nose to create two parallel straight lines, leaving the centre clean. Turn the brush sideways to blend the lines as desired, joining them at the bottom of your nose.
You can customize your contour by blending inwards or outwards to suit the width of your nose. Alternatively, if you need a wider set nose contour, just use the brush vertically down the sides of your nose to achieve your desired effect.
Use the petite fluffy brush to layer the Powder Contour over any areas you applied the cream to enhance and set your contour.
TOP TIP: Follow your contour up from the top of your nose through your eye socket and out towards your temple, for complete facial definition – it looks really flattering!